Choose your service:
PNR Servicing
Reset
PNR Servicing
Servicing of PNRs, while necessary, can be cumbersome and time-consuming process. INFINI provides you with a range of solutions which can reduce your workload and increase your productivity through automation and by enabling our partner travel agents to take over some of the tasks related to PNR servicing, so that you can maximize the efficiency of your operations while being assured that your travellers will have the smooth and stress-free travel experience you would wish them to have. Click on the buttons below to find out more.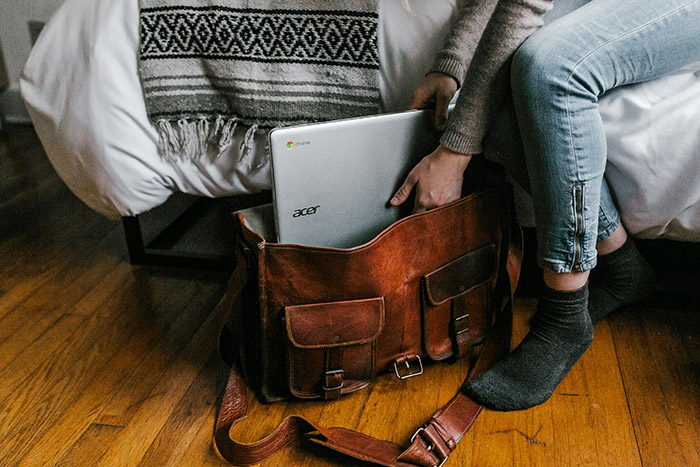 Claim It

Features
INFINI Claim It allows partner travel agents to access and "claim" ownership of PNRs created in your system. This means agents can modify PNRs, take control of ticket fulfilment and sell additional services. Various types of information can be transferred during a claim, including the PNR name, itinerary air segments and SSR or OSI elements. INFINI Claim It ensures full synchronization with your inventory. All airlines in the itinerary are notified of a new locator and controlling system. INFINI Claim It is based on the IATA EDIFACT standard.

Benefits
INFINI Claim It allows agents to take responsibility for PNR Servicing, which reduces your workload and eliminates the need for passive segments and related costs. Full synchronization with your inventory eliminates the risk of a PNR mismatch, ensuring smoother operations for you and allowing our partner travel agents to provide your customers with the best possible service.
PNR Synchronization

Features
INFINI PNR Sync enables you to synchronize PNRs saved in your host system with the PNRs in the INFINI system. INFINI PNR Sync automatically sends any changes to the PNRs saved in your system, such as SSR requests made by the customer directly to you, to the INFINI system via IATA option 3 teletype message, thus informing our partner travel agencies of any PNR modifications made within your reservation system and avoiding the risk of any errors resulting from a PNR mismatch.
For best results, consider implementing this functionality together with INFINI PNR View, which enables our partner travel agencies to monitor any changes to your customers' entire itinerary, which may include other airlines' segments.

Benefits
INFINI PNR Sync
reduces the risk of a mismatch between the PNRs stored in your host system and the PNRs stored in the INFINI system, thus ensuring smoother operations.
Eliminates the need for you to let our partner travel agencies know when a PNR has been modified, and greatly reduces the necessity for our partner travel agencies to contact you to check the status of PNRs and any SSRs made by the customer, saving you time and workload.
Provides partner travel agencies with the most updated version of a traveler's PNR without airline call center confirmation, ensuring a better customer experience and increased customer satisfaction. 

For more information about this increasingly popular product please contact our Airline Marketing team, who will be happy to assist with any queries.
PNR View

Features
INFINI PNR View enables our partner travel agencies to confirm the status of a PNR, including any updates, in your system. Travel agencies can view updates such as changes in itinerary, any special requests made, mileage status, or ticket number. You may choose between two options for INFINI PNR View: Native PNR Display and INFINI PNR Display.
Native PNR Display will display the secondary PNR on an as-is basis, and includes the entirety of the information related to any given secondary PNR. INFINI PNR Display will display the information in the standard INFINI format, ensuring a seamless and intuitive experience for our partner travel agents.
Travel agencies in Japan are very meticulous and will often proactively check to see if a PNR has been changed. If a PNR mismatch is found, our partner agents can simply call our friendly and dedicated helpdesk staff to resolve the issue, thus saving you manpower and ensuring smoother operations for you. 
Please contact our dedicated marketing team to discuss the option best suited to your system requirements.

Benefits
INFINI PNR View
Reduces the risk of a mismatch between the PNR stored in your system and the INFINI system. Your staff workload is reduced and productivity increased because agents no longer need to call your office to confirm the latest status of a PNR.
Is a very popular functionality, due to its ease of use and intuitive interface.
Complements INFINI PNR Sync and ensures that our partner agents are apprised of any changes to PNRs that cannot be synchronized with the INFINI PNR Sync As a result, they are able to provide a better travel experience for your customers.
Interactive Frequent Traveler Validation (iFQTV)

Features
INFINI iFQTV is a tool to confirm and validate loyalty programme member names and numbers at the time of input by our partner agents within your host.
For best results, consider implementing this functionality together with INFINI Air Extra, which will extend the application of Frequent Flyer Programme benefits to ancillaries where applicable.

Benefits
INFINI iFQTV
Ensures that your most loyal customers are being accurately credited with the full suite of frequent flyer services and benefits available to them.
Reduces your data processing and labour costs by detecting incorrect or invalid information at the time of input and alerting our partner travel agents to the mismatch.
Includes a fraud detection functionality, thus reducing your business risk.