Choose your service:
Rail
Reset
Rail
INFINI is uniquely positioned to connect your railway to the growing segment of business travelers and FIT travelers who are using railways as part of their travel itineraries.
INFINI is a single source for access to shopping, booking, and servicing for major rail operators across the globe.
Our network of 21,000 travel agents in Japan can connect you to new travel agent partners and their customers. Leverage the convenience of the integrated INFINI booking tool, INFINI Linx Plus, and our dedicated customer service team, who will ensure that your customer enjoys a smooth travel experience.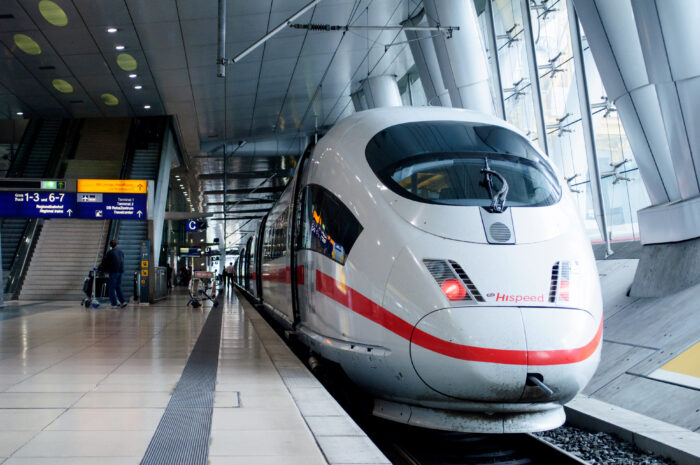 INFINI Air Plus

Features
The INFINI system makes it easy to book travel from the leading railway operators, more than 22,000 hotels worldwide, and 45 car rental companies. With the centralized reservation process travel agents can quickly and easily build rail, hotel, and rental bookings and integrate them in a single PNR.  One-stop centralized reservation management of your customers' entire itinerary means less time spent on handling and more time spent on sales conversions.

Benefits
Simplifies the booking process into 4 easy steps
Delivers a wide array of hotel and rental car contents
Provide the lowest-rate available in real-time
Allows for booking creation, changes, and cancellations 24/7
Streamlines air, hotel, and rental car supplier data in a single reservation record
INFINI Tripple

Features
INFINI Tripple is an online delivery tool for issuing and managing your customers' itinerary and E-Ticket Passenger Itinerary Receipt (PIR), which can be issued as a QR code to make it as intuitive as possible. A reliable white-label solution that can be customized in line with your logo and branding guidelines, INFINI Tripple has an intuitive user interface tailored to the needs of your Japanese customers. Available in the six languages most commonly used in the Japan market, INFINI Tripple includes both an agent site for our partner travel agencies, and a traveler site for use by your customers.

Benefits
INFINI Tripple enhances your customers' experience by enabling them to access graphical itineraries in real-time, from anywhere. Its intuitive user interface and multi-lingual functionality streamline the delivery of PIRs to your customers. It also helps you to foster a closer relationship with your customer, INFINI partner agents, and wholesalers.
Trip Case

Features
 Your customers need the latest and most detailed information about their travel at every stage of their preparation and journey. TripCase gives travelers one place to easily manage the details of a trip. As changes occur to flight schedules, travelers can be notified directly on their smartphone or wearable device.
Travelers can access TripCase at no cost through the website or mobile app. With TripCase, a traveler is provided with up-to-date itinerary details, valuable tools, and exclusive travel information – before and during each trip.

Benefits
Keep your travelers updated by providing information when they need it. Changes from reservations created in INFINI and Sabre are automatically pushed into TripCase
TripCase Web and Mobile is now available in 9 languages including Japanese for your Japanese customers
Support your traveler by providing easy access to itineraries, e-Invoices, eTicket receipts, flight notifications, road maps, weather forecasts, and the ability to share trips
Reduce call center call volume by providing your customers with self-service options