09.22.2021
Anime "Belle" used in Fuji Dream Airlines and Kochi promotion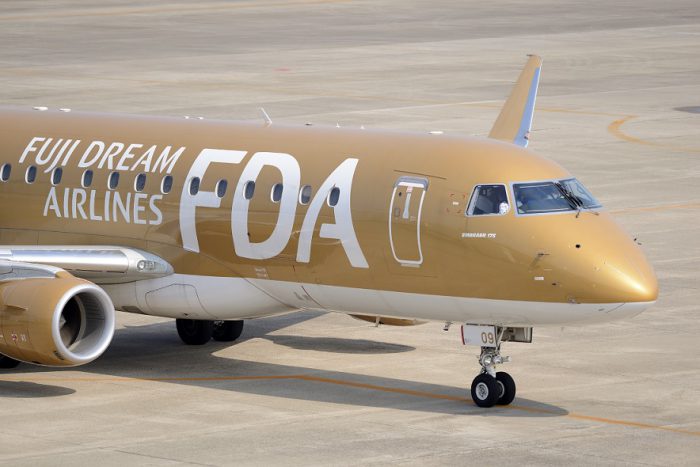 In a unique collaboration, Japanese domestic airline, Fuji Dream Airways (FDA), Kochi Prefecture, and Kochi Visitors & Convention Association announced their plan to promote Kochi Prefecture and the recently released animation feature film, "Belle" (from renown animation director Mamoru Hosoda (Studio Chizu)) which is set in Kochi, by dedicating an FDA aircraft as a "Belle" aircraft for a limited time starting from September 2021.
As part of the promotion FDA created a special aircraft livery that features the movie's main character, Belle and customized interior headrest covers on passenger seats with illustrations of Belle and Kochi scenery. To encourage passengers to explore Kochi Prefecture, FDA will hand out an official illustrated "Belle Guide Map" which features sightseeing routes including many of the locations which appeared in the film. FDA will also open sales official online shop will sell a "fun bag" that contains Kochi products and FDA goods to commemorate the promotion.
FDA will operate the special Belle aircraft on 22 routes at 16 airports nationwide, including the "Kochi = Nagoya (Komaki)" and "Kochi = Kobe" routes, and is scheduled to operate until the end of February 2022.