09.22.2020
Fuji Dream Airlines' Mount Fuji Sightseeing Flights Prove Popular with Customers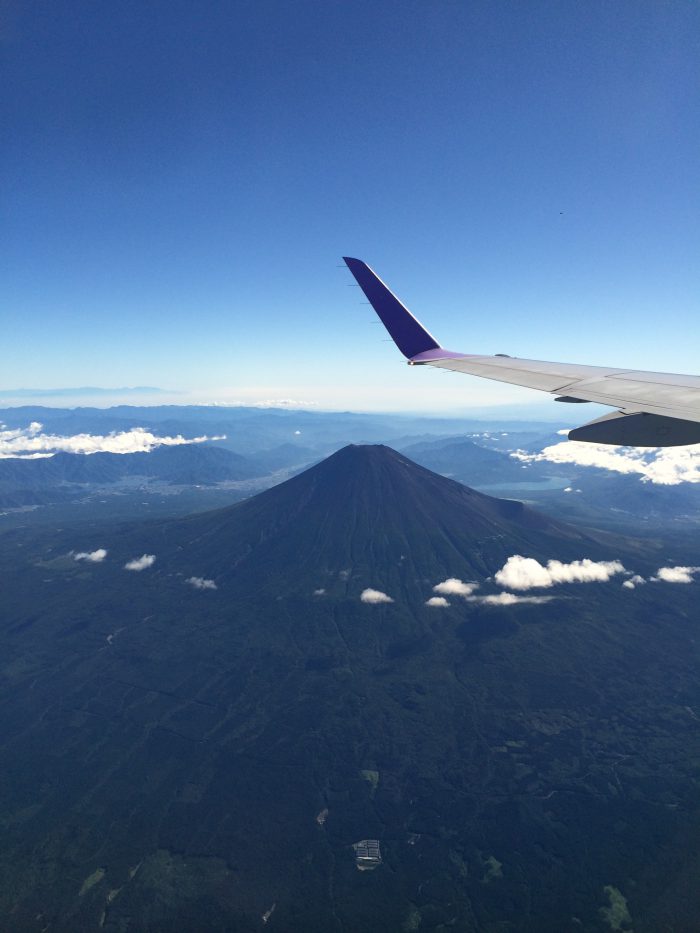 As the annual climbing season for Mount Fuji was cancelled this year due to the Coronavirus pandemic, Fuji Dream Airlines has found an innovative way of making use of its spare capacity of aircraft, currently sitting idle due to increased demand for air travel.
On September 20th, Fuji Dream Airlines carried out a "Mount Fuji Sightseeing Flight Tour" that took passengers on a round trip to enjoy an aerial view of Mount Fuji. Departing from Komaki Airport near Nagoya, the 90-minute flight sold out in 7 minutes. Due to the overwhelming demand for the tour, Fuji Dream Airlines added a second round trip, scheduled for September 21st.
In addition to the round flight, an optional tour of hangars and training facilities not normally open to the public was also offered. Tour participants also received a commemorative boarding certificate, Fuji Dream Airlines original goods and admission tickets to the Aichi Air Museum.
Tour tickets were eligible for the discounts provided by the Japanese government as part of its "Go To Travel" campaign aimed at expediting the economic recovery of the domestic tourism sector. Given the resounding success of the round trip, Fuji Dream Airlines is organizing similar tours departing from Nagoya (Komaki), Shizuoka and Aomori.