08.19.2021
H.I.S. Hotel Holdings opened Henn na Hotel Seoul Myeongdong in Seoul, South Korea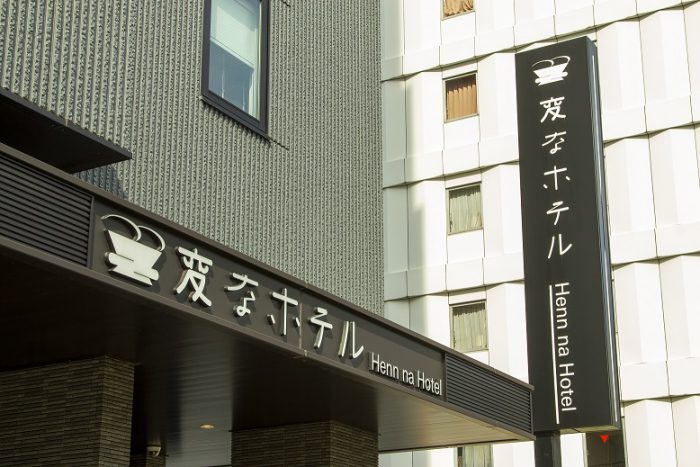 H.I.S. Hotel Holdings opened Henn na Hotel Seoul Myeongdong in Seoul, South Korea on August 1st, as part of HIS's first step in its overseas expansion plans for the Japanese Henn na Hotel brand.("Henn na" means strange or weird in Japanese.)
The Henn na Hotel brand, certified by Guinness World Records as the first hotel to use working robots, integrates state-of-the-art technology and entertainment featuring humanoid robots and robotic dinosaurs at the front desk. At the new Henn na Hotel Seoul Myeongdong, multilingual astronaut robots and dinosaurs welcome guests in English, Korean, Japanese, or Chinese in the sleek and minimalistic interior lobby inspired by spaceship design.
As precaution during the COVID-19 pandemic, Henn na Hotel Seoul Myeongdong ensures healthy and safety of guests with a contactless check-in through their dedicated smartphone check-in app allowing guests to check in before arriving at the hotel. Also during the actual stay any additional amenities are delivered to guests' rooms by robots.
Henn na Hotel promises to stay weird and unbound by preconceived ideas
supports a comfortable hotel stay for its guests with innovative technology. H.I.S. Hotel Holdings also has plans for a 2nd opening in New York during the 2021 Summer.