07.13.2020
Touchless Check-In Kiosks Trialed at Haneda Airport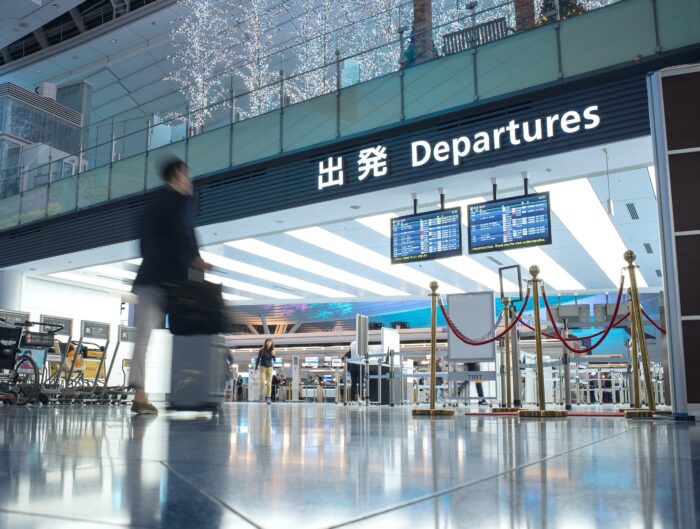 Japan Airlines (JAL) is currently trialing the use of touchless check-in kiosks at Tokyo Haneda Airport, deploying new technology to help prevent the spread of COVID-19. The kiosks are equipped with advanced touchless infrared sensors, enabling passengers to make selections while holding their fingers three centimeters away from the display, and thus complete the entire check-in process without physically touching the screen.
The two new kiosks, jointly developed by Mitsubishi Electric and Oki Electric Industry, are located in the departure area of Haneda Airport's Terminal 1. The trial runs from August 24 2020 until 15 September 2020.
Through this initiative, JAL aims to explore the use of new technology to provide its customers with a safe and secure travel experience.