03.31.2021
IATA Launches New Travel Pass Initiative to Expedite Aviation Industry Recovery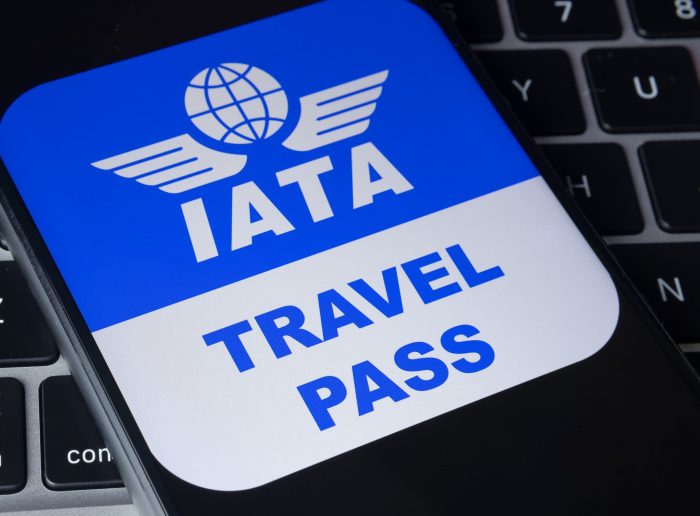 In an effort to encourage governments to ease travel restrictions that have hampered the recovery of the aviation industry, IATA has announced the launch of a digital platform for passengers called the "IATA Travel Pass".
IATA has identified four key players that are crucial to industry recovery: governments, passengers, airlines, and testing centers and laboratories. Governments require accurate information on passengers COVID-19 status in order to reopen their borders without quarantine. Passengers need to know what testing and vaccination requirements are in place both at their destination and any transit points, and be able to share their test results and vaccination status in a verifiable, safe and privacy protected manner. Airlines need the ability to inform passengers in advance of the requirements, verify passengers' identity, and confirm that the testing the passenger has undergone meets the requirements at their destination. Laboratories and testing centers need to provide the right kind of test and pass on the test and vaccination results in a way that enables the other stakeholders involved to verify the results.
The purpose of the IATA Travel Pass is to satisfy all of the above requirements and facilitate the exchange of information between the different players. It consists of four different modules, allowing airlines to choose which modules best meet their business requirements.
The first module is powered by IATA Timatic, a solution that has been in place for the past 50 years to enable airlines to automatically verify that a passenger meets the passport and visa requirements of their destination. The solution will now be expanded to include COVID-19 testing and vaccination regulations.
The second module is a registry of testing and vaccination centres. It provides a database of testing centres which are authorized and able to offer the different types of tests. Thus, a passenger will be able to easily find a testing centre that offers the type of test required at their destination.
The third module is called "Lab App" and is intended to enable laboratories to both verify a passenger's identity and send the test results to the passenger, who in turn can then securely pass these test results on to airlines and governments.
The fourth module is the IATA Contactless Travel App, which the passenger can download and use to create a digital version of their passport, receive test results from an accredited laboratory, verify that the test results are sufficient to meet the requirements of their destination, and share the test results securely with the relevant governments and airlines.
The IATA Travel Pass is based on open-source standards so that it can be used as an end-to-end solution, or be integrated with other providers depending on industry needs. Currently, 17 airlines have already begun trialing the IATA Travel Pass, including All Nippon Airways.