03.16.2021
INFINI TRAVEL INFORMATION and JR KYUSHU JET FERRY INC. Begin Joint Operation of New Passenger Service System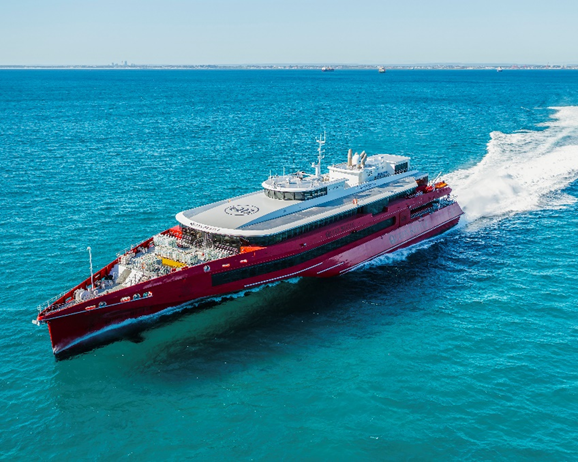 INFINI Travel Information, Inc. (INFINI-HDQ: Tokyo, Japan: CEO-Kimio Uemura, Capital: JPY 4 billion, Ownership: 60% ANA Holdings Inc. / 40% Everest Investment Holdings Limited) and JR Kyushu Jet Ferry Inc. (HDQ: Fukuoka – hereafter "JRK") have implemented and begun the operation of a new Passenger Service System (hereafter "PSS").
This System is owned by Bravo Passenger Solutions Pte Ltd. (HDQ: Singapore – hereafter "BRAVO") and was originally developed for the aviation industry. As the general sales agent of BRAVO in Japan, INFINI independently customized this PSS for use as a customer system for non-air vendors, and is now making it available for the first time in the Japan market as a PSS for a ferry company.
JRK plans to utilize this PSS for its ground-breaking, newly built vessel "Queen Beetle", which it received in September 2020. JRK is hoping to expand its market by offering new services with this revolutionary new vessel. The Queen Beetle, pictured above, has a length of 83.5 meters, gross tonnage of 2,582 tons, and a capacity of 502 passengers.
INFINI plans to leverage its over 30 years' experience in airline distribution and GDS operation to successfully extend its business by offering the BRAVO PSS to airlines and ferry companies. INFINI will continue to evolve and cater to the ever-changing demands of the travel distribution market.