INFINI Travel Information Drives NDC Expansion for American Airlines in Japan
The Challenge: Effectively Implementing NDC in the Japan Market
American Airlines (AA) has been an innovator in the travel industry since its inception. For American, the New Distribution Capability (NDC) solution, an XML-based data transmission standard (NDC Standard) developed with IATA, is a key component of its plans to push the envelope of effective travel distribution. However, American is well aware that the readiness to implement NDC varies greatly from market to market. The Japanese way of doing business presents unique challenges in this respect.
Yuji Watanabe, American Airlines – Manager, Distribution Strategy, based in Tokyo, Japan, summarizes these challenges: "We feel that NDC progress in the Japanese market is by no means speedy. If anything, we think that the travel market is taking a "wait and see approach" to NDC. We understand that implementing a new distribution strategy requires a partner who truly shares our vision."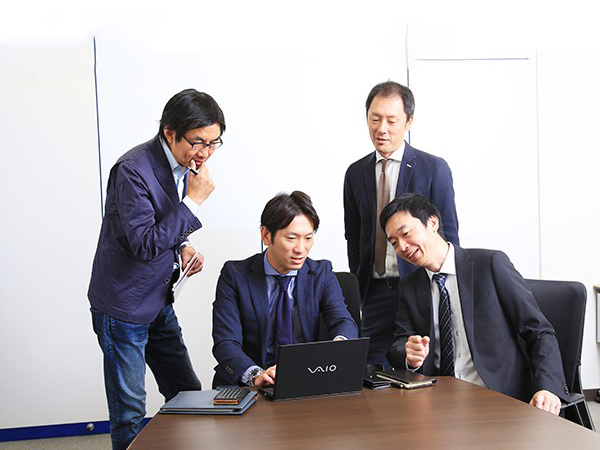 The Solution: INFINI NDC Suite
American Airlines (AA) decided to partner with INFINI Travel Information and take advantage of its "INFINI NDC Suite" offering. The INFINI NDC Suite was developed and released in collaboration with INFINI's UK-based innovation partner Travelfusion Limited in 2018.This set of services and software enables access to airlines' NDC content using INFINI's existing XML API solution, "INFINI HOST-LINK". By integrating its new NDC solution with its existing products, INFINI can ensure a seamless implementation regardless of the NDC version currently being used by the airline customer, thus facilitating the smooth delivery of NDC content in the Japan market.
(Travelfusion, an INFINI partner since 2014, was certified as an NDC Level 3 aggregator in 2016 and already provides NDC-compliant solutions to 32 airlines.)
The greatest "hidden" advantage of INFINI NDC Suite is INFINI's dedicated staff, who provide outstanding customer support both during the API development phase and after successful implementation of the new solution. During this important period of transition to NDC distribution in Japan, minimizing disruption will encourage travel agents to focus on the merits of NDC and expand their use of this new technology. This is what we call "The INFINI Difference" – and it generates a win-win situation for all parties involved.
The Result: Successful Implementation of NDC by Leading Travel Agency Kronos International
The result of INFINI and American Airlines' collaboration was the implementation of NDC by leading travel agency Kronos International, which integrated the NDC connection with American Airlines into its "Farsite" flight search using "INFINI NDC Suite (XML API version)".
American Airlines' Manager Watanabe summarizes his experience of collaborating with INFINI: "We understand that when implementing a new distribution technology like NDC, which in Japan is still in its infancy, it is essential for the success of the project that there be a foundation of trust between the partners, and that they share a common sense of purpose. Having INFINI's customer support was crucial in gaining the trust of Japanese travel agents and interesting them in the adoption of NDC distribution."
"To my knowledge, Kronos is the first Japanese travel agency to use NDC via GDS as its website's booking engine. I don't think it's an exaggeration to say that this is a milestone for the deployment of NDC in Japan. I am very pleased that Kronos and NDC provider INFINI have joined forces with American Airlines to further our shared goal of improving the end user experience. I am looking forward to working together with INFINI on future projects."