11.16.2020
Korean Airlines Announces Plans to Take Over Rival Asiana Airlines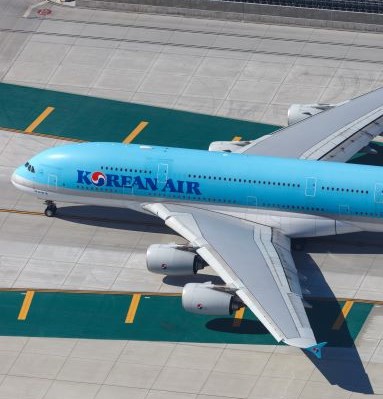 The Korean aviation landscape is set to undergo major changes as Korean Airlines is planning to take over its smaller competitor Asiana Airlines. The decision was made in a Korean Airlines board meeting on Monday, November 16. The planned deal will result in Korean Airlines buying shares and corporate bonds amounting to nearly a 64% stake in Asiana Airlines. The deal, said to be worth about 1.8 trillion Won or 1.6 billion Dollars, is partly backed by taxpayer money and the state-run lender Korean Development bank, highlighting the Korean government's concern over its national aviation sector.
Both carriers had been struggling financially even before the Coronavirus pandemic, and faced an uncertain future even after the aviation industry recovers following the end of the pandemic. It is hoped that the government-backed restructuring, which sees the country's two largest carriers join forces, would result in a stronger, financially sound national flag carrier.
The two airlines together would reportedly have a combined share of 62.5 % in domestic routes, and would become the world's 15th-largest airline in terms of passenger-kilometers, ahead of regional competitors All Nippon Airways and Japan Airlines. The scale of the acquisition may give rise to concerns over anti-monopoly regulations, and the deal will likely be subject to scrutiny by the Korea Fair Trade Commission, which must approve the acquisition.