08.12.2021
Skymark Airlines Launched "Pikachu Jet"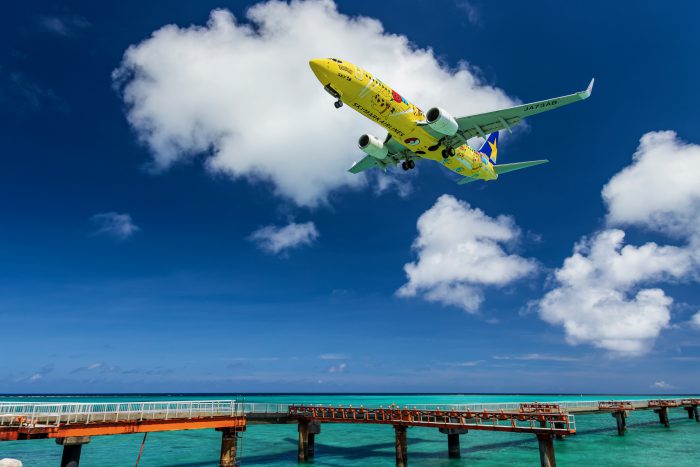 Skymark Airlines, the 3rd largest Japanese domestic airline based in Tokyo, announced a long-term collaboration with the "Pokémon Air Adventures", a new travel initiative proposed by The Pokémon Company, to fly a specially designed "Pikachu Jet". The first flight departed on the Haneda-Naha domestic route on June 21st.
Pikachu, one of the wildly popular "Pokémon" is painted on the aircraft of "Pikachu Jet". With more than ten Pikachu images on the Boeing B737-800 aircraft's special livery, themed onboard Pikachu designs on the cabin equipment, flight attendants in Pikachu aprons, and additional novelties for children that can be purchased on board, the companies have created a thoroughly Pokémon travel experience.
Although not the first collaboration with an airline, (ANA collaborated with "Pokémon" to operate the popular "Pokémon Jet") Skymark plans to operate Pikachu Jet mainly on routes to and from Okinawa for about five year stint .
©Pokémon. ©Nintendo/Creatures Inc./GAME FREAK inc.