09.07.2021
Japanese Aviation Going Green in 2050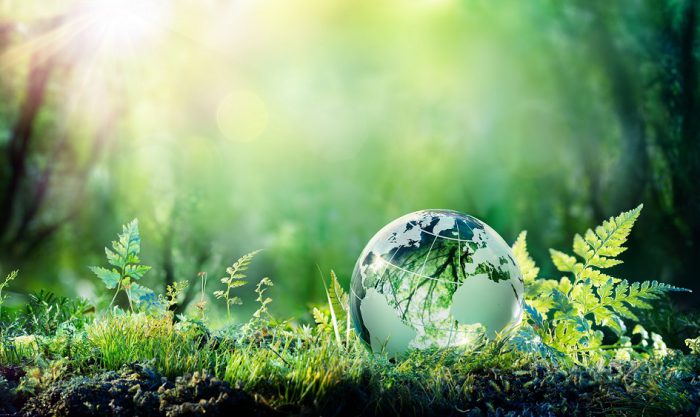 In conjunction with the Japanese government declaration of its goal to realize a carbon-neutral, decarbonized society by 2050, Japanese aviation industry is making serious efforts to cut carbon dioxide emissions achieving carbon neutrality in the country.
Before the coronavirus pandemic, the transport sector accounted for about 18 percent of total CO2 emissions in Japan. By type of transportation, airlines were responsible for about 5 percent while most emission came from cars, trucks and buses, according to government data. Major Japanese airlines are seeking to reduce their dependence on fossil jet fuels in the coming years and switching to what they call "sustainable aviation fuels"(SAF) such as biofuels.
To change this, airlines are turning to cleaner energy sources, such as fuel made from euglena, a single-cell organism, and waste plant-based cooking oil. The sources of these fuels use carbon dioxide for photosynthesis, effectively canceling out carbon emissions from burning them.
In the European Union (EU), companies like Finnish energy company Neste and others have successfully commercialized SAF product and helped to increase SAF implementation on more than 350,000 flights around the world. In comparison, the Japanese major airlines have only scratched the surface with initial testing and domestic use in 2021. The Ministry of Land, Infrastructure, Transport and Tourism estimates that about 2.5 to 5.6 million kiloliters of SAF will be required in 30 years.
Japan Airlines plans to bring down emissions from its flight operations to net zero by 2050. In order to meet the target, it plans to cut 45% of its net emissions through the use of SAF. The airline aims to replace 10% of its jet fuel with SAF by 2030 and 100% by 2040. ANA Holdings, the parent company of All Nippon Airways, also aims to expand the use of SAF to achieve "net zero emissions" from aircraft operations by FY2050.
You might also be interested to read:
ANA and JAL Move Sustainable Fuels Forward with Japan Domestic Use