04.01.2021
ANA Trials Digital Health Applications IATA Travel Pass and CommonPass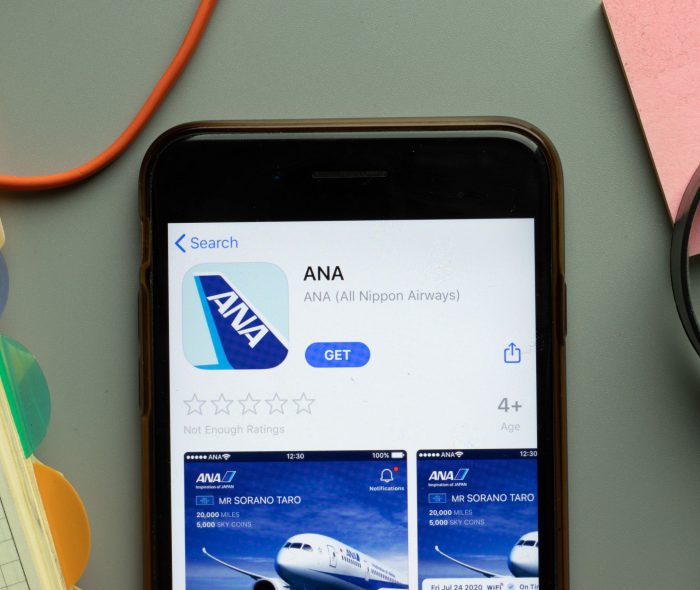 In an effort to facilitate the recovery of the aviation industry, a number of digital applications to verify passengers' COVID-19 status, often referred to as "digital travel passports", are currently being developed.
ANA announced on March 10 that it would become one of the first airlines to trial the "Travel Pass" mobile application developed by IATA. The aim of this application is to enable passengers to ensure that they are compliant with the COVID-19 testing requirements at their destination and share their test results with airlines and immigration authorities in a secure and convenient way. According to Yuji Hirako, President and CEO of ANA and Member of the Board of Governors of IATA, through this trial ANA "hope[s] to contribute to the development of the digital solution, which aims to make the travel experience more seamless, secure, and contactless". A schedule for the trial has not yet been announced.
"ANA is showing its industry leadership by becoming one of the first airlines to trial IATA Travel Pass. With the trial, ANA is helping global aviation to get back on its feet by giving Governments the confidence to safely re-open borders and re-connect people. IATA Travel Pass will help travelers to verify their compliance with COVID-19 requirements using health credentials securely linked to their identity in a digital passport. And this will put ANA and its customers on the front line of travel modernization even when this crisis is behind us," said Alexandre de Juniac, Director General and CEO of IATA.
In addition to the IATA Travel Pass application, ANA is also trialing the CommonPass application, developed by the non-profit The Commons Project Foundation and The World Economic Forum. Like the IATA Travel Pass, CommonPass certifies both COVID-19 test results and the passenger's vaccination status, as well as verifying that these records come from an accredited source. ANA became the first Japanese airline to conduct a trial of this application on the NH10 flight from Tokyo Haneda to New York JFK on March 29, 2021, and the return flight NH9.
Commenting on the trial, Juichi Hirasawa, Senior Vice President of ANA Corporate Planning, said that "At ANA, we are constantly looking for ways to make the travel experience safer and more convenient. Our trials of the CommonPass Health application will help us to ensure that these procedures will enable us to simplify international travel while also protecting passenger privacy."
With these trials, ANA hopes that cross-border travel will become safer and more convenient.