04.23.2021
Japanese Carriers to Begin Trials of Digital Health Passport CommonPass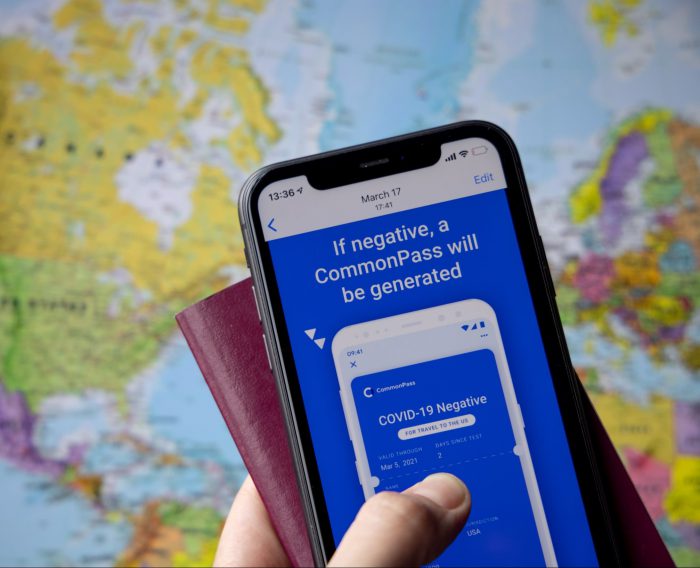 As countries around the world face the challenge of reopening their borders to allow travel while protecting their citizens' health, a number of mobile applications are being developed with the aim of making the current patchwork of policies and restrictions easier to navigate for travelers and airlines alike. One such initiative is the CommonPass, developed by the Commons Project Foundation, a non-profit public trust building global digital services and platforms to create a public infrastructure for the digital age, and the World Economic Forum, an international organization for public-private cooperation.
The CommonPass originates from an initiative by the East African Community, comprised of Burundi, Kenya, Rwanda, South Sudan, Tanzania and Uganda. These six countries needed to reopen their borders for road haulage to ensure the smooth operation of their supply chains despite national lockdowns being in place. Following a successful trial of the CommonPass by the East African Community, the application is now being trialed for use in aviation.
Similar to the IATA Travel Pass, the CommonPass application aims to establish a simple, reliable and trustworthy system to allow travelers to document their COVID-19 testing and vaccination status electronically to ensure they meet the health requirements of their destination. In order to achieve this, participating countries are asked to publish their updated screening and entry requirement using a standardized format. In addition, a global registry of accredited laboratories and testing facilities is also published. When travelers take a COVID-19 test at one of these accredited testing sites, their identifying information as well as their test results and vaccination status are stored in CommonPass, and once their status is confirmed as being in compliance with the destination country's entry requirements, CommonPass generates a QR code on the passenger's mobile device and scanned by airline staff and border officials.
As the travel industry needs to be able to integrate this framework into its reservation and check-in processes, CommonPass uses internationally recognized data standards, enabling CommonPass to be embedded in many other apps and services currently being developed. In addition, the CommonPass platform is adaptable and allows governments to update their entry requirements as necessary depending on the progression of the pandemic. Another benefit of CommonPass is its strong focus on privacy. It enables travelers to securely collect and share their health information while maintaining control over their sensitive data, and is fully compliant with privacy laws such as the EU General Data Protection Regulation (GDPR).
Testing of the CommonPass application has been underway since October 2020, with an increasing number of airlines taking part in trials. In Japan, both ANA and JAL have announced plans to begin testing the application.